Amazing Private Pool and Fully Equipped Apartment
Guests 6

|

Bedrooms 2

|

Beds 3

|

Baths 3
view WE CARE ABOUT YOU ★

This is why we provide in all our apartments:

- Internet between 50-150 mb perfect for work.
- 24/7 attention to our guest.
- Coordination of shuttles and airport transportation.
- Beautiful and spacious apartments to share with family and friends group.

THE APARTMENT ★

Luxury home situated in Aldea Zama in-between amazing beaches and downtown area.

Fully-Equipped Kitchen
2 Comfortable Bedroom
Open Concept Living Area
Outdoor Terrace and Pool
Flat-Screen TV 65"
Wi-Fi 30 Mb (Fiber optic)
A/C
The space **WEEKLY CLEANING SERVICE INCLUDED**

Since we know our guests want to enjoy their stay and not be worried for housekeeping, we offer weekly fast cleaning service in all our apartments.

BUILDING AMENITIES ★

- Beautiful 82 feet (25 m) semi-olympic swimming perfect for enjoying with your group and exercise at any time.
- Small Gym equipped with a treadmill, bike and weights.
- Lounge area around the pool with WIFI.
- Free parking around the building
- Elevators
- Night Security.
- Discounts in MIA BEACH CLUB staying with us 10% off
House rules Unfortunately we can't allow parties or events at the properties, or visits from people outside the reservation, in case you exceed the noise threshold of 55 decibels between 22:00 and 8:00 hrs this will generate a 200 USD a penalty from the building administration, this will be charged to you.

If the noise persisted once the security made the first warning, the administrators are allowed to shut down the apartment power.

It is strictly forbidden to smoke inside the apartments, otherwise an additional charge of 50 usd will be made.
Amenities
Cooking basics
Pots and pans, oil, salt and pepper
Essentials
Towels, bed sheets, soap, and toilet paper
Gym
Free, in the building or nearby
Heating
Central heating or a heater in the listing
Lock on bedroom door
Private room can be locked for safety and privacy
Private entrance
Separate street or building entrance
Wireless Internet
Continuous access in the listing
Free parking on the street
Path to entrance lit at night
The path to the front door is lit at night.
Dryer
In the building, free or for a fee
Kitchen
Space where guests can cook their own meals
reviews Oumaima Azzat
Mar 2022
My girlfriends and I had an overall-great stay with Livit Rentals. Ezekiel was a great host through and through. He messaged back promptly whenever I had questions, which was ever so often since all his directions and details were correct. The airbnb was easy to navigate to via Google Maps. Yes, this is in a developmental area however it wasn't disturbing or an annoyance in any kind of way. The 24-hr building security was a great amenity, as 4 females it was comforting. The location is in great distance to many things, however I wouldn't say it is walkable. All in all I would definitely stay here again! Thanks Ezekiel!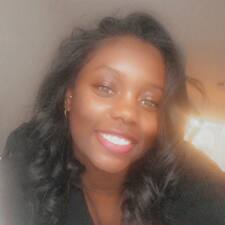 Martha Williams
Mar 2022
The place was very nice and spacious.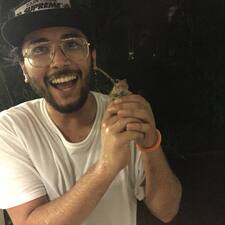 Christopher Monterey
Feb 2022
Great stay in tulum! Would book again!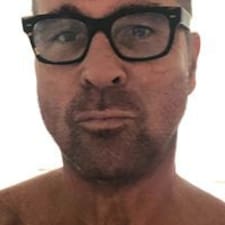 Bill Alverson
Feb 2022
Great place to stay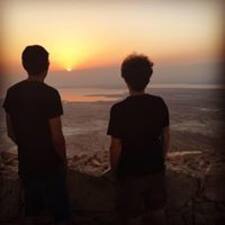 Ilan Aboukrat
Jan 2022
Very nice apartment, even more beautiful than on the photos! The location is great, in a calm area, not too far from downtown (10mn walking) and not so far from the beach either. Security (very friendly!) in the entrance 24/24, so you always feel very safe. The only negative aspect could be the noise, as the walls and windows let the noise go through quite a lot, but it did not bother us at all. Communication with the owners was great - we had an issue with the AC which was solved very quickly. Overall we really enjoyed our stay and would definitely recommend this place! Jasmine Satterwhite
Jan 2022
Ezekiel was very helpful. Check in was super easy. I rented a car and everything I needed was 5-15 min away. I really enjoyed my stay.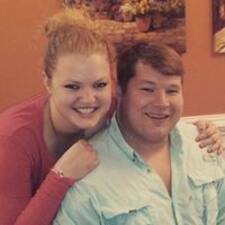 Tori Andrews
Dec 2021
Great place. Good location.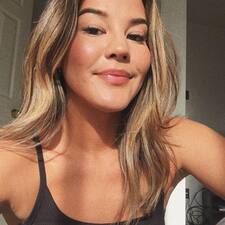 Lindsay Clarke
Dec 2021
The place was clean and just as advertised. The living space was huge and perfect for 4 of us. The apartment building felt safe as there was a security guard operating the entrance door 24/7. The only minor downfall was the pool — it didn't get any direct sunlight so we didn't use it as much as we would've liked. Overall, we enjoyed our week long stay. Communication with Ezekiel was prompt and easy!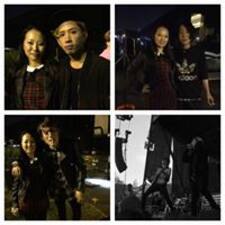 See Lo
Nov 2021
This was a wonderful stay if you don't mind the constructions going on. We have no issues with the noises so it didn't bother us much. The place is very spacious. The pool is a bit slippery and not very private but we did most our swimming's at cenotes. Communication is SUPERB. We accidentally left out keys and they responded quickly! Would stay again if in the area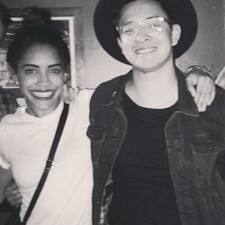 Dasha Valette
Nov 2021
The condo is stunning! Really relaxing and big, and very clean. For some cab drivers it may be difficult to find figure out where you are, but we would either direct them to the hotel across the street or tell them the neighborhood and they would know exactly where we were going. Speaking of the hotel across the Tikal, they are so sweet and offered to call us cans whenever needed. There are also some great restaurants not a long walk from the condo Kokoro and Mamazul were some of our favs for cocktails and dinner and some great cafes for breakfast. We found a bike shop to get bikes and ride to the beach, but getting to the hotel zone is best by car. Definitely would love to stay again, and take some friends with us to share in the space.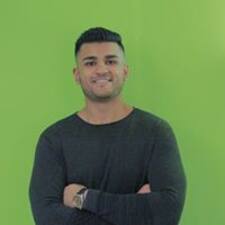 Hassan Tariq
Sep 2021
Great location, great host and beautiful condo with 3 large beds. Also outdoor pool is very nice too which is private. Thanks for hosting !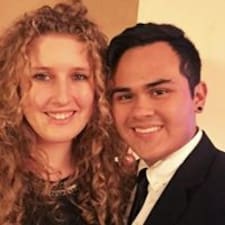 Anne Gouzer
Sep 2021
Appartement génial ! Très grand et fonctionnel, la piscine est vraiment un plus. Rapport qualité-prix franchement bon, n'hésitez pas !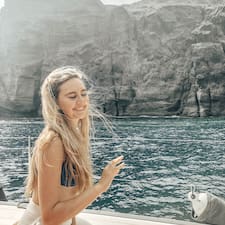 Gabi Mondejar
Sep 2021
This place is a GEM! especially for a small group like ourselves. Great location to everything we wanted to do, protected and secure (solo girls) and THE POOL to die for. Highly reccomend.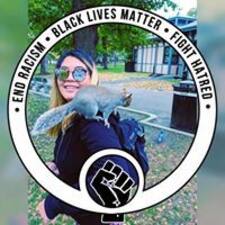 Cristina Gonzalez
Sep 2021
Place was beautiful and super close to all the things we wanted to do in Tulum. Highly recommend if you wanna visit .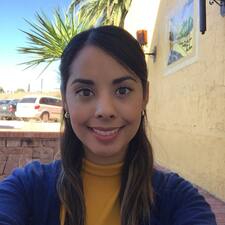 Diana Payán
Sep 2021
Lourdes y Ezekiel estuvieron siempre al pendiente de nuestra llegada, sus respuestas siempre rápidas y oportunas, y además detallistas, excelente.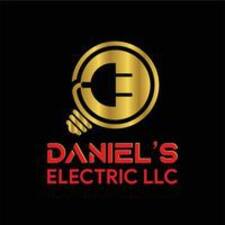 Brandon Daniel
Sep 2021
Everything was excellent! The only problem we ran into was an issue with wash clothes, there wasn't any. The pool hadn't been cleaned, which was noticeable. Also, there were no paper towels. I would still highly recommend.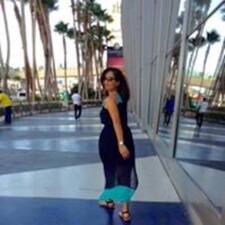 Marianne Valenzuela
Sep 2021
I would not dip into the mini pool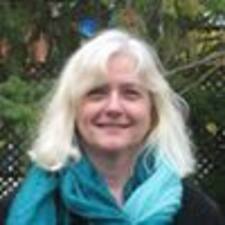 Christiane Quoibion
Sep 2021
Beautiful, comfortable and close to every thing important.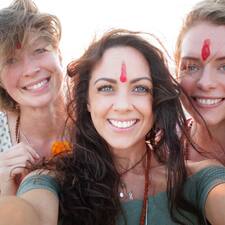 Mel McKoy
Aug 2021
Great apartments with beautiful styling and amenities. We got a three bedroom apartment without a pool as the original booked apartment had some plumbing issues. The location is good but is in the new neighbourhood so is far away from restaurants and bars. We were there during hurricane Grace so we unfortunately lost power and water for a day during our stay. When we could contact the host she was always available and wrote back instantly. Would definitely stay here again when it's not rainy season!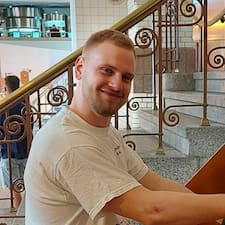 Hannes Fogut
Aug 2021
Tha communicaton was always good und if there was a Problem it was solved immediatly. Nice host, nice Apartment.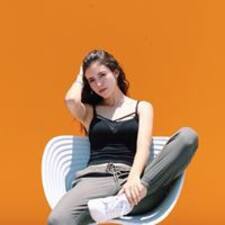 Sofía Pimentel
Aug 2021
Muy buen lugar! Definitivamente un 10/10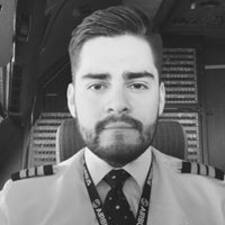 Orlando Contreras
Aug 2021
Excelente ubicación, limpieza y trato. 100% recomendable! Jesus Sanchez
Jul 2021
My family and I loved this home. We all had a blast. Convenient to everything near by in Tulum. The home offers as described. Check in and all the amenities made our stay pleasant. Thank you Lourdes.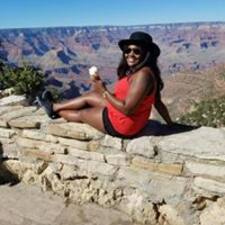 Alexa Griffith
Jul 2021
Don't second guess this place! The place was beautiful and Lourdes was amazing! Everything I needed she was there for even when I asked a lot of questions.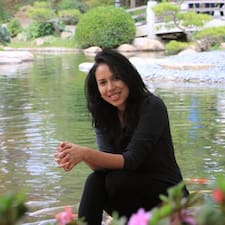 Kenia Shelton
Jul 2021
El lugar es perfecto, buen ambiente, y súper amplio y limpio. Definitivamente volveré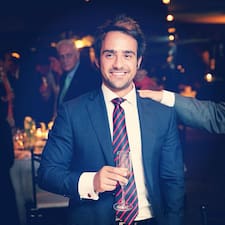 Jorge Ramirez De Aguilera
Jun 2021
Lourdes está siempre atenta, 24 horas, persona encantadora y resolutiva.