Beautiful apartment 6PAX Terrace & Private pool!
Guests 6

|

Bedrooms 2

|

Beds 3

|

Baths 2
view Beautiful and spacious apartment for groups with a perfect location, Aldea Zama, between the beach & town 10 minutes by car.

The building has for all our guest the only semi-olympic pool in Tulum, with 82 feet large, get ready to swim all the mornings and brings your goggles to your vacations!

Apartment highlights ★

- Private security
- Fast internet speed perfect for work and 65" smart TV with Netflix.
- Comfortable and fully equipped kitchen
- Private terrace
- A/C in each room
- 24/7 attention to our guest
- Coordination of shuttles and airport transportation.
The space The apartment has a private patio with not heated pool, spacious and totally equipped kitchen, living-dining area, 2 bedrooms and 2 bathrooms, AC, Reliable Internet, Comfortable pillows, bed linen & towel are included.

**WEEKLY CLEANING SERVICE INCLUDED**

Since we know our guests want to enjoy their stay and not be worried for housekeeping, we offer weekly fast cleaning service in all our apartments.

BUILDING AMENITIES ★

- Beautiful 82 feet (25 m) semi-olympic swimming perfect for enjoying with your group and exercise at any time.
- Small Gym equipped with a treadmill, bike and weights.
- Lounge area around the pool with WIFI.
- Free parking around the building
- Elevators
- Night Security.
- Discounts in MIA BEACH CLUB staying with us.
House rules Unfortunately we can't allow parties or events at the properties, or visits from people outside the reservation, in case you exceed the noise threshold of 55 decibels between 22:00 and 8:00 hrs this will generate a 200 USD a penalty from the building administration, this will be charged to you.

It is strictly forbidden to smoke inside the apartments, otherwise an additional charge of 50 usd will be made.
Amenities
Cooking basics
Pots and pans, oil, salt and pepper
Kitchen
Space where guests can cook their own meals
Lock on bedroom door
Private room can be locked for safety and privacy
Washer
In the building, free or for a fee
Wireless Internet
Continuous access in the listing
Gym
Free, in the building or nearby
reviews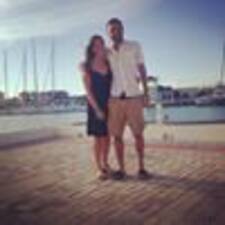 Nicholas Maimone
Jan 2022
We enjoyed staying at this apartment. It was great with plenty of space for our family. The host provided a crib for our baby and the apartment had 2 bathrooms which was nice too. Highly recommend.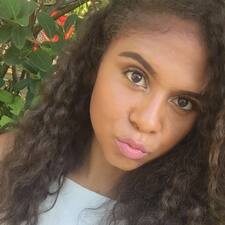 Angelique Flanagan
Jan 2022
Everything was exactly as pictured! Great location for tourists/local hangouts! Just minutes from beach access and restaurants!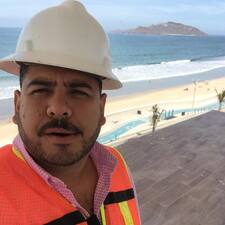 Saulo Garcia
Nov 2021
Excelente opción para vacacionar Dariana Pieters
Oct 2021
A clean and great apartment to stay in Tulum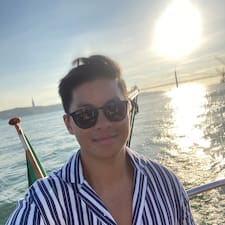 Stefan Nguyen
Oct 2021
Pros: spacious, well equipped apartment, nice location, excellent communication, AC in every room, good WiFi Cons: electricity not available, lots of mosquitoes though we always kept windows and doors closed, extra fee for towels Andrea Sandoval
Oct 2021
El alojamiento es tal cual se muestra en las fotos. Muy bien decorado, las cosas están en buen estado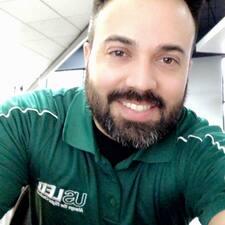 Tj Tirado
Sep 2021
Just as described. Close to the beach and downtown Tulum. Will definitely stay again. I really like how the washer is also a dryer! They have security every night, did not feel unsafe at any point. Great Airbnb and affordable.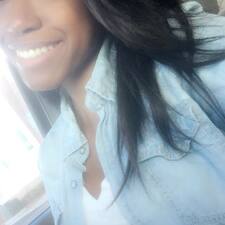 Asiah Williams
Sep 2021
Host stayed in good communication. Neighborhood community very tricky to navigate in and out of.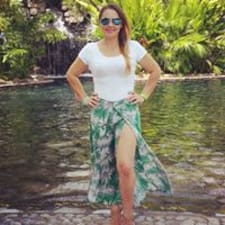 Diana Jimenez
Sep 2021
Nuestra estancia en Casa Libre fue muy satisfactoria, el lugar es hermoso con lindos y lujosos acabados. Los anfitriones nos ayudaron a decorar con globos y un rótulo de cumpleaños la sala de estar para nuestro recibimiento, unos completos cómplices. El apartamento está completamente equipado, las camas son cómodas y los aires funcionan a perfección. Recomiendo Casa Libre para cualquier grupo viajero, familias o grupos de amigos!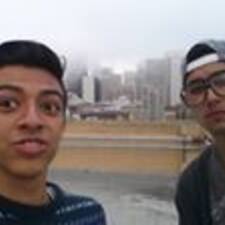 Shan Sandhu
Sep 2021
Had a great time here!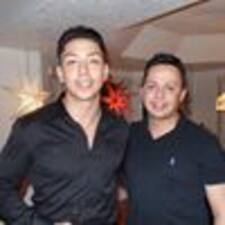 Alfredo Lindo
Aug 2021
Lourdes' place was great for my stay in Tulum. The location was close to both the beach and the town where we could buy supplies and take the covid test for our return. The home itself was very clean and accurate to the photos shown. The neighborhood felt safe at all times. Would recommend this place to anyone looking to stay in tulum.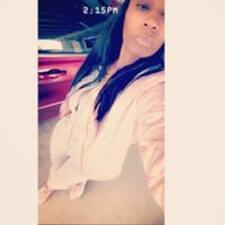 Tae Nhandi
Aug 2021
Great place to stay. Near the city fun & beaches. Apartment was very clean. My only suggestion is to keep the noise down during quiet hours our neighbors were loud and they will cut off your power to shut you up. lol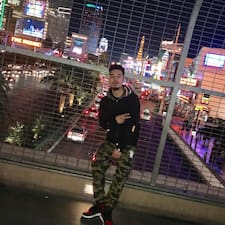 Fabian Mejia
Jul 2021
Great place to stay. I highly recommend it. Great location, gated community, parking available, great security guards, overall perfect.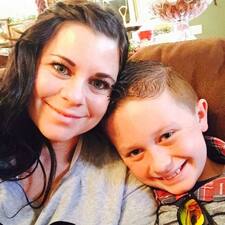 Rochelle Daniel
Jun 2021
The pool was freezing cold, and lots of mosquitoes in bathroom with plants. The sliding glass door does not lock for us. Other than that it was super clean, spacious and everything we needed. I would recommend this place.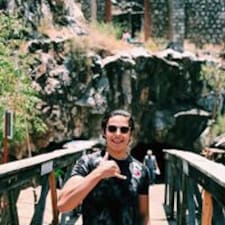 Lorenzo Salvatore
Jun 2021
Very nice place, excellent hostess and a calm place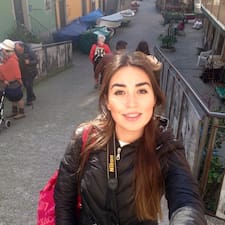 Gabriela
Apr 2021
Lourdes fue muy atenta todo el tiempo y muy linda.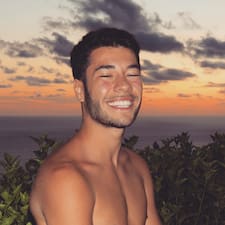 Derin
Apr 2021
Amazing!!!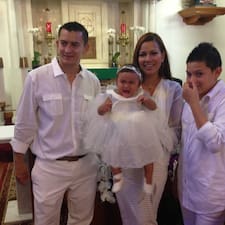 Alvaro
Apr 2021
Lourdes es excelente host y te responde al instante.. Inclusive me ayudo con la renta de mi carro. El Apto es muy bonito y tiene todo. Esta en aldea zama y tiene seguridad en las noches.