Modern & Luxury Apartment 8px with private Terrace
Guests 8

|

Bedrooms 3

|

Beds 4

|

Baths 2
view Beautiful and spacious apartment for big groups with a perfect location (Aldea Zama), between the beach & town 10 minutes by car.

The building has for all our guest the only semi-olympic pool in Tulum, with 82 feet large, get ready to swim all the mornings and brings your goggles to your vacations!

Apartment highlights ★

- Private security
- Fast internet speed perfect for work and 65" smart TV with Netflix.
- Comfortable and fully equipped kitchen
- Private terrace
- A/C in each room
- 24/7 attention to our guest
- Coordination of shuttles and airport transportation.
The space The apartment has a private terrace, spacious and totally equipped kitchen, living-dining area, 3 bedrooms and 2 bathrooms, AC, Reliable Internet, Confortable pillows, bed linen & towel are included.

**WEEKLY CLEANING SERVICE INCLUDED**

Since we know our guests want to enjoy their stay and not be worried for housekeeping, we offer weekly fast cleaning service in all our apartments.


BUILDING AMENITIES ★

- Beautiful 82 feet (25 m) semi-olympic swimming perfect for enjoying with your group and exercise at any time.
- Small Gym equipped with a treadmill, bike and weights.
- Lounge area around the pool with WIFI.
- Free parking around the building
- Elevators
- Night Security.
- Discounts in MIA BEACH CLUB staying with us 10% off.
House rules
Amenities
Cooking basics
Pots and pans, oil, salt and pepper
Gym
Free, in the building or nearby
Kitchen
Space where guests can cook their own meals
Lock on bedroom door
Private room can be locked for safety and privacy
Wireless Internet
Continuous access in the listing
Essentials
Towels, bed sheets, soap, and toilet paper
Private entrance
Separate street or building entrance
Washer
In the building, free or for a fee
Free parking on the street
Dryer
In the building, free or for a fee
Beach essentials
Beach towels, umbrella, beach blanket, snorkeling gear
Luggage dropoff allowed
For guests' convenience when they have early arrival or late departure
reviews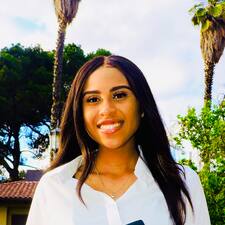 Johne' Clayton
May 2022
This is great one for a group who is looking to be central for those who want to explore central Tulum and the beach area. The place itself was pretty clean and exactly as seen in the pictures. All directions given by the host for check in and out was very clear and the communication when needed was good. Abbass Ayoub
May 2022
Great stay with great hosts. Location is very safe and close to lots of great activities and food!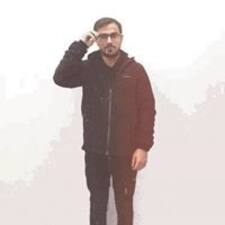 Tyler Knudson
May 2022
Near the center of Tulum and pretty close to everything. Beach is about 10 minutes away, city center is about 5, and you're within 30 minutes from a bunch of cenotes. The house was nice and clean. Checking in was way easy. There was a security guard 24/7 at the front door. A/C worked amazing. We didn't have any complaints and really enjoyed our stay. If you stay hear, you'd likely want a mode of transportation as nothing is super close. We had a rental car so everything was fine and we liked being a bit out of the busy/turisty areas. Great place to stay and very reasonably priced.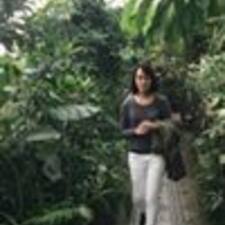 Hana Bui
Apr 2022
What a great, beautiful stay. My group and I felt comfortable, safe, and enjoyed the fully stocked kitchen, huge beds and clean bathrooms.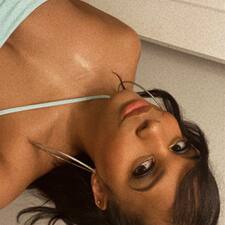 Issamar Medina
Apr 2022
This place looks exactly like the pictures. The area is safe and there's security in the front entrance 24 HR. The house is located 10-15 min from the main tourist spot depending on traffic. The house comes with the main utilities that you need such as soap, towels etc. the AC system works perfect. The beds are comfortable and the rooms are pretty big. Nice windows for views and also the balcony. Thank you livit rentals. I definitely enjoyed my birthday weekend in Tulum.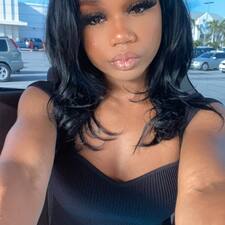 Khaylah Graham
Apr 2022
The place looked even better in person! AC worked wonderfully! Only thing was the lack of paper towels/ not enough toilet paper. Otherwise beautiful apartment and very spacious. Most comfortable beds, and very communicative host. Thanks again!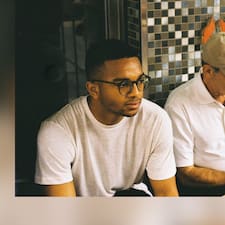 Sena Dzotsi
Apr 2022
Great apartment, good communication, welcoming and helpful security. Would stay again.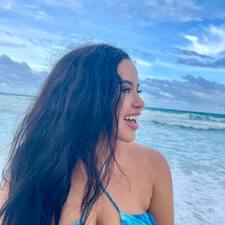 Amber Flores
Apr 2022
Everything was great. I am very happy with my stay. It was very clean, check in was smooth, and security 24/7 made me feel safe. Thank you!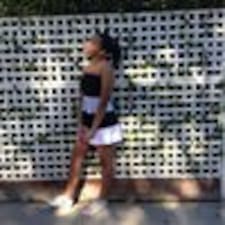 Iman McPherson
Mar 2022
Had the most wonderful stay at this AirBnB! First off, the place was true to the photos—in fact, maybe even more beautiful! There is so much natural light and a nice balcony. There are small details that make the place great, like unique light fixtures and a smart TV. We stayed here with 6 people and had plenty of room. The location in Aldea Zama is great—the walk to town is very easy and takes about 10min, we did it many times. To get to the hotel zone, you will need to take a taxi, but the security is great about helping you get one. They will call a taxi for you at any time day or night, and the taxi will arrive within 5 minutes. Super convenient! Only thing that could have been better was that there was not enough toilet paper/soap (only 1 roll of TP for 6 folks). But this wasn't a big deal in the grand scheme of things. The hosts are good communicators, and check-in/check-out was simple, convenient, and flexible. They are very straightforward about the rules and fees as well, so there are no surprises, which is great. Finally, the value is top notch. I would 100% recommend staying here, it is one of the best AirBnB experiences I have had.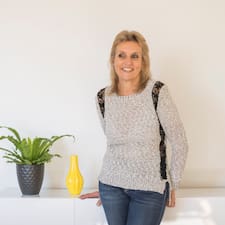 Julie Friedman
Mar 2022
We enjoyed our stay in this clean, minimalist well situated apartment.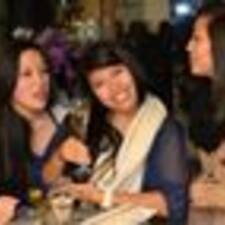 Michelle Woo
Mar 2022
One of the best airbnbs you can get for the price and location imo. Great architecture and design. Security for the building which is nice. The host is extremely responsive with any questions and concerns. Thank you!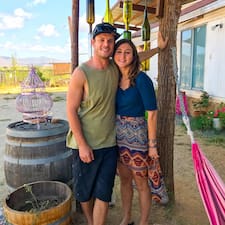 Ashley Krooks
Mar 2022
Enjoyed our stay here! Very clean, comfortable, spacious, good wifi. Would def stay here again. Samura Grimm
Feb 2022
This air bnb was gorgeous. Not too far away from everything and the communication was great with the host.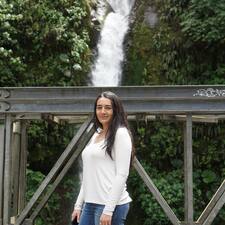 Karen Beltran
Feb 2022
Beautiful place. Great location.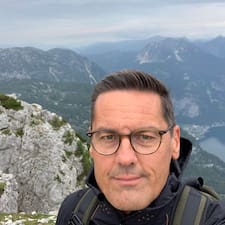 György Tolnay
Feb 2022
We (4 people) spent a week in this apartment. If you stay here you'll need a taxi or bikes to get to the beach. The city center is only 10-minute walk. (part of the walk goes through a messi street - but don't worry about it!) The surruonding area is also a building area now but there was no big noise. Unfortunately, no grocery stores nearby. The aparment complex is well protected and maintained. I can only recommend that!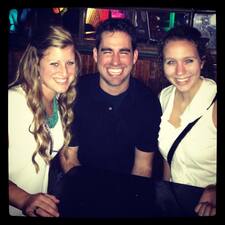 Luke Gooch
Jan 2022
The condo is absolutely beautiful. Since it is located between the centro and beach, you will need to take taxis. I suggest taking advantage of the security downstairs - they will find taxis for you quickly. Highly recommend this spot!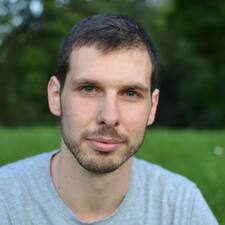 Sebastian Rehm
Jan 2022
Livit's apartment is located in a beautiful and quiet area of Tulum and offers an exceptional interior design together with a very well equipped kitchen. We can definitely recommend it!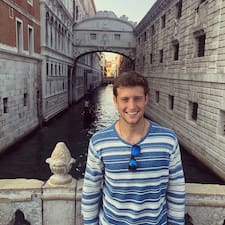 Connor Berto
Jan 2022
Excellent location, and great space that my friends & I enjoyed! Would stay again.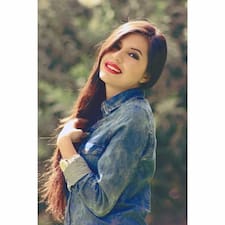 Michelle Parrilla
Jan 2022
Excelente departamento ubicado en Aldea Zama, se sentía la limpieza al entrar a cada una de las habitaciones. Lo único malo es que te piden que recojas y saques la basura siendo que pagas un fee de limpieza para que ellos se encarguen. De ahí en mas todo estuvo fabuloso.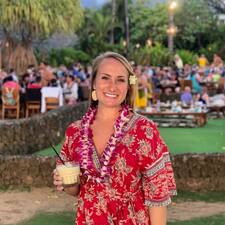 Olivia Long
Jan 2022
Amazing stay in Tulum! The condo was exactly as described and extremely spacious. All guests in our group found it very comfortable and would recommend staying here again. We also loved the 24-hour security guards who were so kind and graciously helped carry our luggage upstairs and order taxis as needed. Ezekiel was incredibly accommodating, helping us to answer many questions before arrival and allowing us to check out late due to travel. We thoroughly enjoyed our stay here - 10/10 recommend!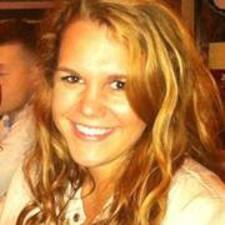 Kristin Drake
Dec 2021
Super lovely space. The outdoor area was a group favorite! The staff was fantastic as well. The only thing to maybe note is that Tulum in general can be a bit tough to navigate and Aldea Zama is the same, it had less readily available amenities (just in the neighborhood) than we thought it would.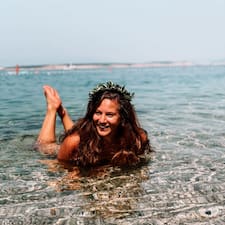 Carina Popov
Dec 2021
Everything was fine, we came in a group of 6, had 3 bedrooms and 2 bathrooms! The flat was very spacious. The communication with the host was very easy and we received always a fast reply! I can recommend this airbnb!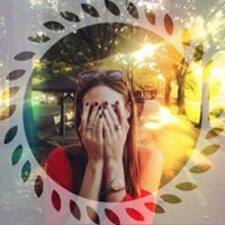 Maria Becker Leguina
Dec 2021
Super spacious and comfortable space. Great location and great communication with the host.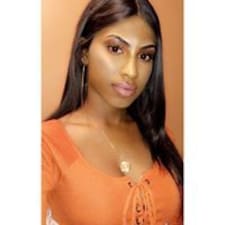 Simone Harrison
Nov 2021
This unit was exactly how it was pictured . Communication was fantastic. We asked for a late checkout and was granted the request. Would definitely stay there again. Nadezhda Krúpskaya
Oct 2021
Gran lugar para hacer la estancia a la medida exacta de tus necesidades, independientemente de cuales sean. Me preocupaba que algunas reseñas mencionaban insectos y me sorprendí gratamente de ver que se refieren a hormigas (diminutas en verdad) y que solo aparecen si dejas migas en el piso cerca de la ventana. El problema se va con barrer después de comer. El única área de oportunidad es que se pongan de acuerdo en el horario de uso del alberca (unos dicen libre otros te dicen hasta las 23 hrs) nunca supe. Para mí, la ubicación no fue problema porque andaba en mi carro. Si hay ruido de diversas construcciones cercanas pero inicia tipo 9, así que para mi no fué problema.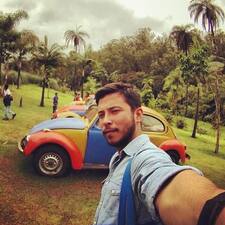 Jullian Hamamoto
Oct 2021
This apartment is just pure luxe! Prepare yourselves to live in comfort and feeling good when in Tulum! Location is great, rooms are great, shower too! Decor and aesthetic is out of this planet! Loved it! Truly worth it!!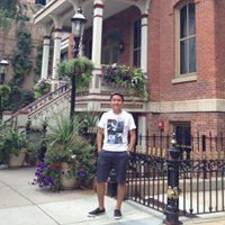 Daniel Valencia Vargas
Oct 2021
Great place to stay in Tulum! Very clean, modern and nice! Relatively close to nice restaurants and the main avenue and most importantly, to the beach! You might need to rent bikes or a car to go around the town but that's part of the adventure and the beauty of Tulum!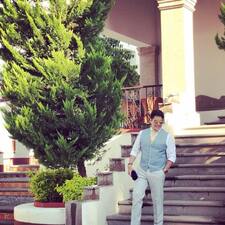 Ivan Amayo
Sep 2021
Depa bonito, moderno y súper accesible.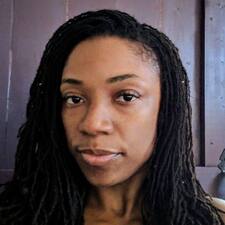 Laneshia Exum
Sep 2021
Lourdes place is right in the middle between the town and the beach. I was there for 6 days and felt right at home. The apartment was amazing and the pictures don't do it justice. I would definitely recommend staying here. Yessica Jauregui
Sep 2021
Excellent service and beautiful house! Highly recommend it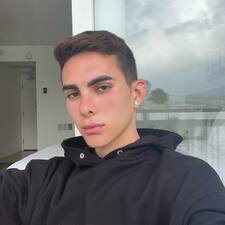 Ramon Casas
Aug 2021
Great place and super clean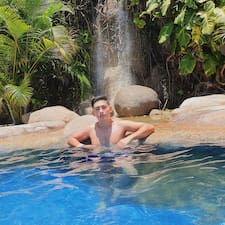 Christopher Jordan Villalobos Lerma
Aug 2021
excelente lugar, muy bonito y al limpio al llegar, área común y alberca excelentes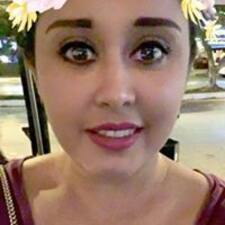 Luz Rodriguez
Aug 2021
Es un lugar increíble mucho mejor que en las fotos. Súper recomendado excelente ubicación cerca de playa cenotes etc y de muchos lugares. Lugar exclusivo su alberca es hermosa nos encanto y sin duda regresaremos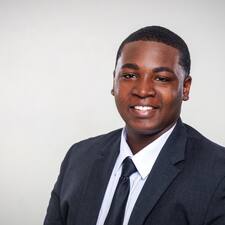 Kyle Footman
Aug 2021
I highly recommend staying there. The location is near everything, it's clean, modern, and spacious. Also, I felt safe due to it's location and onsite security.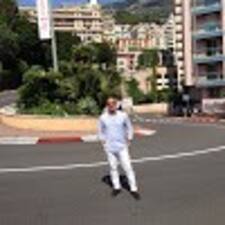 Diego Salas
Aug 2021
El departamento es igual a las fotos, estuvimos alojados 6 adultos y 2 niños muy cómodos, la decoración y el diseño son modernos, todo está nuevo, las camas deliciosas, puedes preparar alimentos si deseas (nosotros preparamos un par de desayunos), Aldea Zama sin duda es lo mejor luego de la zona hotelera en Tulum, la piscina es deliciosa, el agua es temperada así que puedes estar las noches hasta tarde sin problema, de preferencia renta auto para que sea fácil movilizarte hacia la ciudad y zona hotelera, tiene una pequeña terraza exterior muy acogedora, sin duda hicimos una excelente elección y Lourdes estuvo pendiente siempre de todo. Btw check in y check out fáciles y rápidos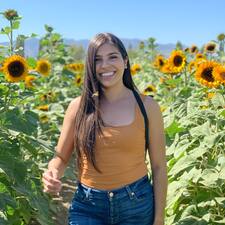 Jocelyn Guillen
Jul 2021
The apartment was just as expected, if not better! It was beautiful and spacious, perfect for us to want to spend time in it. You know how photos will usually display the space one way but when you arrive it's smaller or different than it looked in the photos? This was one of those rare times the space is actually as spacious or more than we expected. At first we thought the apartment may be a little far from things but Aldea Zama was a perfect area to stay. We did have a rental car or mopeds while we were there so Tulum centro was a 5-10min drive away and the beach strip was about 10mins away. Aldea Zama is mostly residential so there are only a couple of food options in there but plenty nearby on the main road or heading to el centro. We loved it! The building also has security and friendly staff; Lourdes was an amazing host, anytime I had a question before and during our stay she was super friendly and responsive! Definitely one of the best I've had with Airbnb. Overall an amazing stay, highly recommend it and we hope to come back soon 🙂 Abner Pelayo
Jul 2021
Excelente, muy bonito lugar, cerca de tulum playa y tulum pueblo, alberca dentro del complejo y seguridad toda la noche, sin duda me quedare ahi cuando vuelva, gracias!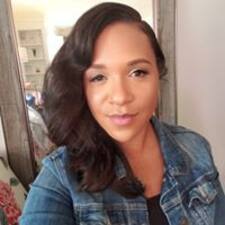 Chakelia Lawrence
Jul 2021
We will definitely stay here again. It was clean, quiet and in a great location. We had a minor hiccup and Lourdes was there literally within 5 minutes and it was fixed. We are so appreciative and happy that we made the choice to stay here.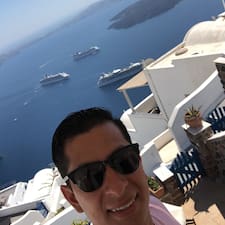 Erik Alexander Moo Fernández
Jun 2021
Más que recomendable, el alojamiento ofrece todo lo que publica! No tendrás mayor problema! El departamento esta en excelentes condiciones! Como nuevo! Cuenta con todo lo necesario para pasar unos días en Tulum, incluso si vas en familia! No te arrepentirás María Alejandra Buelvas Fattoni
Jun 2021
Lourdes es genial como host! Súper atenta y pendiente de cualquier cosa q llegues a necesitar. El departamento es hermoso e impecable. Y la ubicación es la mejor q tiene Aldea Zama