Guests 10

|

Bedrooms 3

|

Beds 5

|

Baths 4
view
The space
House rules
Amenities
Cooking basics
Pots and pans, oil, salt and pepper
Kitchen
Space where guests can cook their own meals
Lock on bedroom door
Private room can be locked for safety and privacy
Washer
In the building, free or for a fee
Wireless Internet
Continuous access in the listing
Gym
Free, in the building or nearby
reviews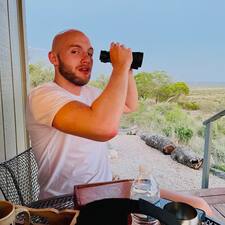 Jakob Hyde
May 2022
A really good stay! This place was great for a large group (nine in our case) with plenty of clean, well designed space for us to call home. The location was convenient (if not surrounded by a lot of construction) and the amenities were open and available for all of our stay. A short bike ride away from the beach, I would recommend this place. Just be ready to party! (Or, expect neighbors that will!)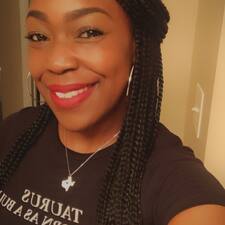 LaTameron Johnson
May 2022
The host are very nice and responsive, which made the trip easy. The inside is very spacious and nice. Easy access to taxi drivers and the building concierge are helpful. The construction noise across the street can get a little noisy, but it's bearable. Overall, great stay and fitting for 5-6 people.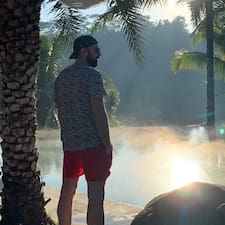 Rooz Meya
May 2022
Great location. Perfect for groups, very practical setup. Very clean. Amazing building and view. The only issue was that management company was not generous with the supply of paper towels, washing machine tablets and bathroom supplies. Still, highly recommended.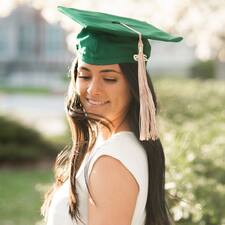 Kayla Allen
Apr 2022
The apartment was very clean and well decorated. They gave us each a towel or showering and the pool! The rooftop was Great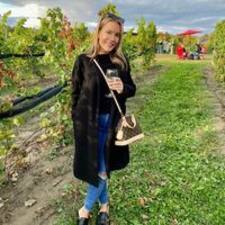 Merrit Blair
Mar 2022
Had a lovely stay on our girls trip. Great location, walking distance to a few restaurants. The rooftop pool and lounge area were perfect for our group. Ezekiel was helpful since the start, available whenever I had any questions. Would totally recommend this stay!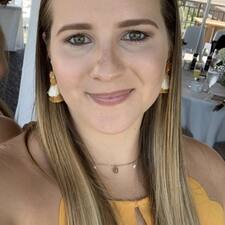 Amanda Gonzalez
Feb 2022
This place was an amazing stay from start to finish. Not only was the host extremely reliable with responding to our questions. The Airbnb was just beautiful and exceeded all our expectations. We felt super safe staying here, with a 24 hours security who was also super helpful! He was able to call us cabs for the morning of our departure a they arrived exactly when we needed them. I would 100% recommended this stay to anyone.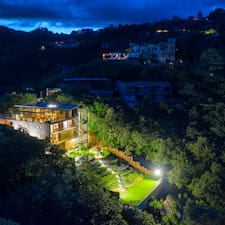 Monica Popa
Feb 2022
Muy cómodo y bonito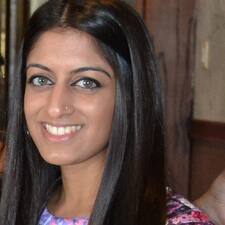 Ashka Mehta
Feb 2022
We had a great stay at Casa Libre - the apartment is beautiful and the rooftop was fun to spend time on! The hosts were very responsive and addressed our questions immediately - they made our stay very comfortable and accommodated a late check out. The security staff was also very helpful and kind. The neighborhood is great!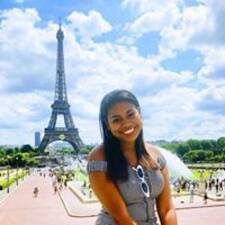 Chloë Grinage
Jan 2022
This penthouse is beautiful! My friends and I absolutely enjoyed staying at this airbnb for my and another friend's birthday. The neighborhood is cute and friendly and we had no trouble catching taxis to where we needed to be.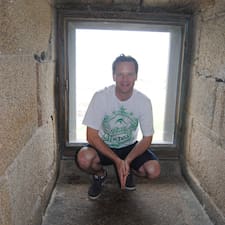 Mark Verheijen
Jan 2022
Fuimos 3 familias (10 persona - 6 adultos y 4 niños) y la verdad el apartamento muy ampliado, limpio, totalmente equipado, bonito, muebles de calidad. La terraza y el plunge pool son geniales para el atardecer o cualquier momento del dia. Los baños geniales y con mucha luz. La zona muy tranquila. Es una zona de nueva construccion. La comunicacion con el gestor Ezekiel muy fluido. Bien situado cerca del centro y cerca de las playas. Realmente toda nuestra familia disfrutó de la estancia.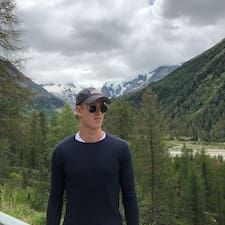 Max Coenen
Dec 2021
Great apartment with an awesome Rooftop terrace. It was clean and nice. The hosts communicated really well and answered our questions fast. We enjoyed the stay. Until next time.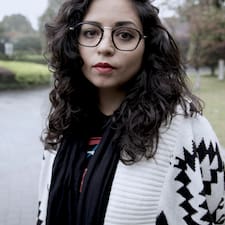 Gaby Chacón
Dec 2021
El edificio es precioso y está ubicado en una zona muy segura. El departamento tiene espacios muy amplios y lindos, todo en excelentes condiciones! La terraza es perfecta para desayunar al aire libre o pasar la tarde tomando el sol en la alberca. Muy recomendable!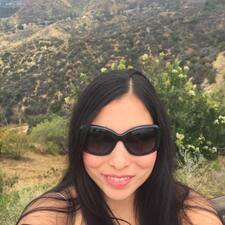 Gina Marie
Nov 2021
The apartment is beautiful, clean and spacious. Beds are comfortable and there is a bathroom in every room which was so convenient. It is located in one of the nicer neighborhoods in Tulum and there are plenty of restaurants, grocery stores near by. I was traveling with a group of 5 ladies and we felt very safe and comfortable in the building and apartment.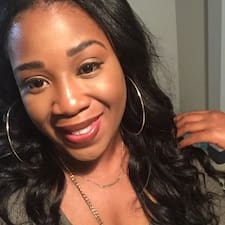 Albertine Cassell
Oct 2021
Great stay! Only thing the main TV internet did not work or connect so we didn't get to use it. House keeping and owners were great and they came whenever we needed them. Beds were so comfortable! Owners will also give you numbers or taxi drivers if you ask and they can pick you up to any location. We loved the private Terrace very cute.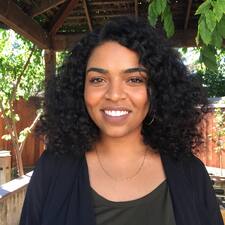 Lina Abdelsalam
Sep 2021
My friends and I had the most amazing time in this penthouse. The house was pristine clean and had the most beautiful architectural design. Rooms were so spacious and fit our group of six so comfortably. Overall the communication with our hosts was great as well! They were quick to response and attentive to all our needs during our stay. We requested a later check out time and they were more than happy to accommodate. Outside of the PH, the pool was beautiful and huge! We definitely enjoyed it! The neighborhood is in a quiet residential area and felt very safe. My friends and I got around tulum with motor scooters and parking/riding around was never an issue. People in the neighborhood respected the streets and drove within driving limits. We really enjoyed our stay and hope to be returning to Casa Libre in Aldea Zama!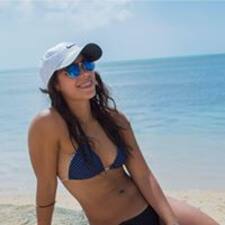 Antonella Gonzalez Baez
Sep 2021
I loved it. The place with a very good location, close to everything and very quiet the area. The apartment is super cute, comfortable and spacious. A safe place to stay with family or friends. The host is very efficient and aware that we are comfortable at all times. Very good communication. I would stay this place again.
Amberlyn Etienne
Sep 2021
I loved this place! It's even more beautiful in person than in the photos. The apartment is located in a secured building and a nice area in proximity to the main strip and excursions. However, a major con was the elevator was broken during our stay and the apartment is located on the 3rd floor. Having to carry our bags up and down 2 flights of stairs was inconvenient, tiring, and dangerous with the slippery stairs from the rain. Also, the TV in the living room did not connect to the internet so we were unable to use it during our stay. The wifi does not reach the top floor bedroom, so I had to use data during my stay. We did experience a plumbing issue the first day, but the hosts were very quick to respond to us and fixed it within a couple hours. Like wise, the host assisted us with excursion tickets and provided a spare key when one of our guests arrived late. Overall, this place is worth the stay!
Celina Monteiro
Sep 2021
The house is absolutely beautiful and welcoming. The rooftop was a vibee! The view was stunning! Both the pool tub and the downstairs pool was awesome. The location of the house is perfect, and very safe. Lourdes was very helpful throughout our whole stay. Overall we really enjoy our stay and would very much recommend this house. You will love it!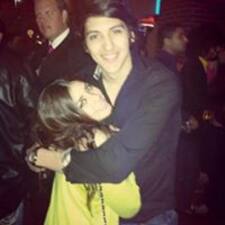 Mike Morales
Aug 2021
Great place!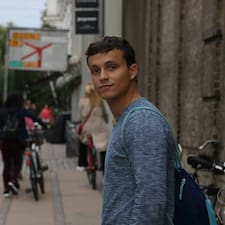 Odei Barcos
Aug 2021
Apartamento increíble! Gana más en persona que en fotos! Todo perfecto y la comunicación con el anfitrión es inmediata! Súper atentos en todo momento. Lo recomiendo 100% Por el precio pagado de lo mejor que he encontrado!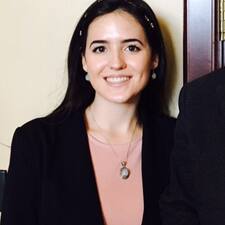 Gabriela Hutchinson Gallo
Aug 2021
Such an amazing place to stay if your going with a group of friends. The complex pool and the private pools are awesome, the beds are so comfortable, everything is really clean. If you stay here you definitely need to rent a bike, car, or moped though because it feels tucked away and is not really walking distance to the main avenida to get to the beach. Overall great place and would stay again!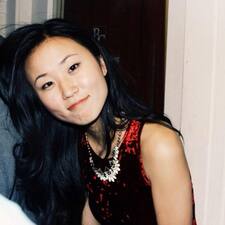 Anna Ning
Aug 2021
The apartment is as described and generally well-maintained. The bedrooms and bathrooms are spacious. The air conditioning worked very well. The apartment is located in a quiet residential area and we felt very safe. However, one of the bathrooms wasn't working (my friends should have brought this up earlier so we could have raised it to Lourdes), and there was a bit of an ant problem when we arrived. None of these issues significantly impacted our stay since we spent most of our time out and about, but would recommend that the hosts look into these things before the next guests stay.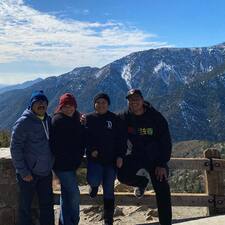 Ashley Aguilar
Aug 2021
Beautiful place! Definitely recommend!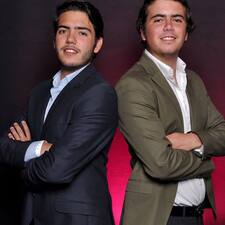 Francisco Ortiz
Jul 2021
Buena comunicación con Lourdes, muy al pendiente de todo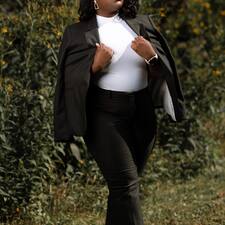 Shayla Slappy
Jul 2021
We loved it! The pictures do not do this place justice! The rooftop views are so beautiful! We thoroughly enjoyed our experience here and their hospitality. we were also impressed with their quick response time.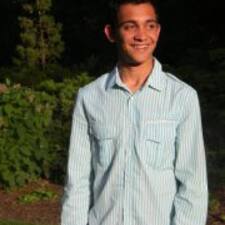 Rishav Dey
May 2021
Great house, very clean and organised and in a nice, safe part of Tulum (Aldea Zama). The patio and the plunge pool is an amazing place to hangout and we fully took advantage of that. There is also a larger pool on the ground floor which is very nice and a good place to meet other people living in the building. Lourdes is very good at communicating with her guests and very flexible. Would come back again!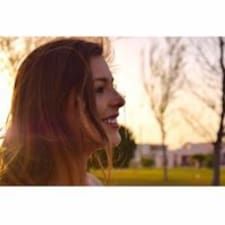 Tania
Apr 2021
Me encanto el lugar, el departamento súper lindo y amplio, ubicación excelente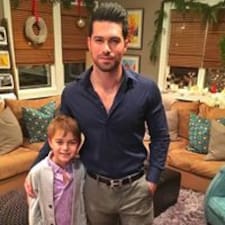 Joaquin
Apr 2021
Gorgeous penthouse with top of the line amenities. We will absolutely be back here in a few months. Thanks a million!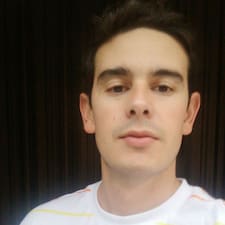 Ricardo
May 2021
Me encantó el trato que tuve con Lourdes, sin duda nos hospedaremos con ella en las próximas ocasiones, tiene el departamento arreglado muy bien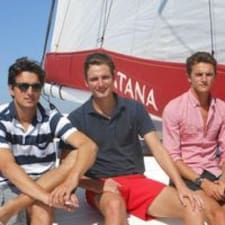 Edouard
May 2021
Very nice appartement!! Very cool to stay there!